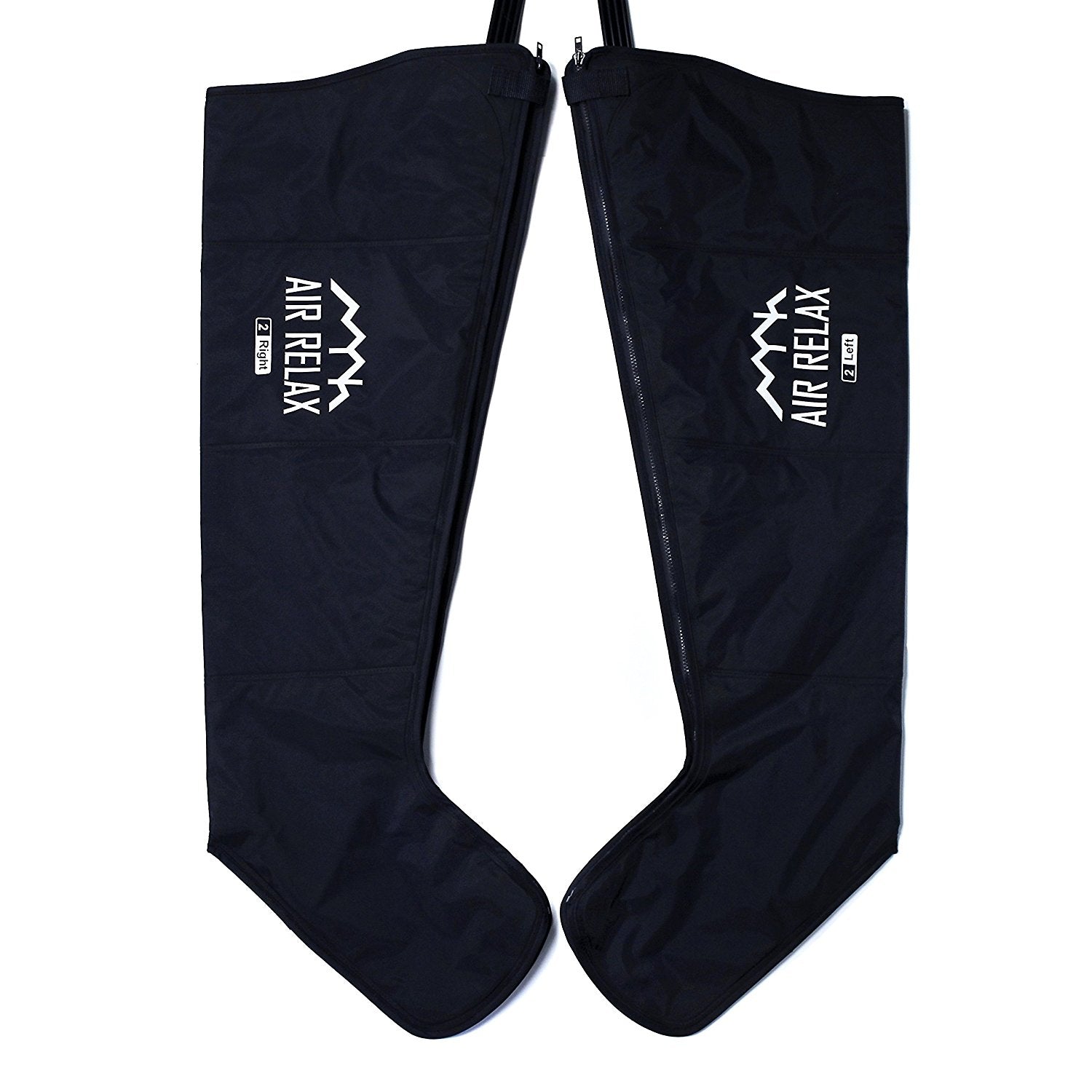 The dynamic compression system with boots, have various chambers which inflate and deflate with air pumped by the compressor such that the chamber of the garment applies direct pressure to the muscle area shown in the diagrams below. The compression temporarily restricts blood circulation to the area and upon release, nutrient-rich blood rushes through the muscle tissue. The compression technique improves blood circulation, promotes lymphatic fluid movement, helps remove lactic acid, reduces inflammation, soreness, stiffness and improves flexibility thus stimulating recovery and enhancing performance. The system has been designed around the athlete's performance and their recovery, based on scientific studies.
Quads

Adductors

Hamstrings

Shines

Calves

Feet
EUROPEAN WIDE TRACKED DELIVERY

30 DAY MONEY BACK GUARANTEE

24 MONTH WARRANTY
Why you need the Air Relax Compression system!
More pneumatic compression versus other brands
Competitively priced compared to the market
Recover faster and accelerate warm-up
User friendly, convenient and comfortable
Increase flexibility and range of motion