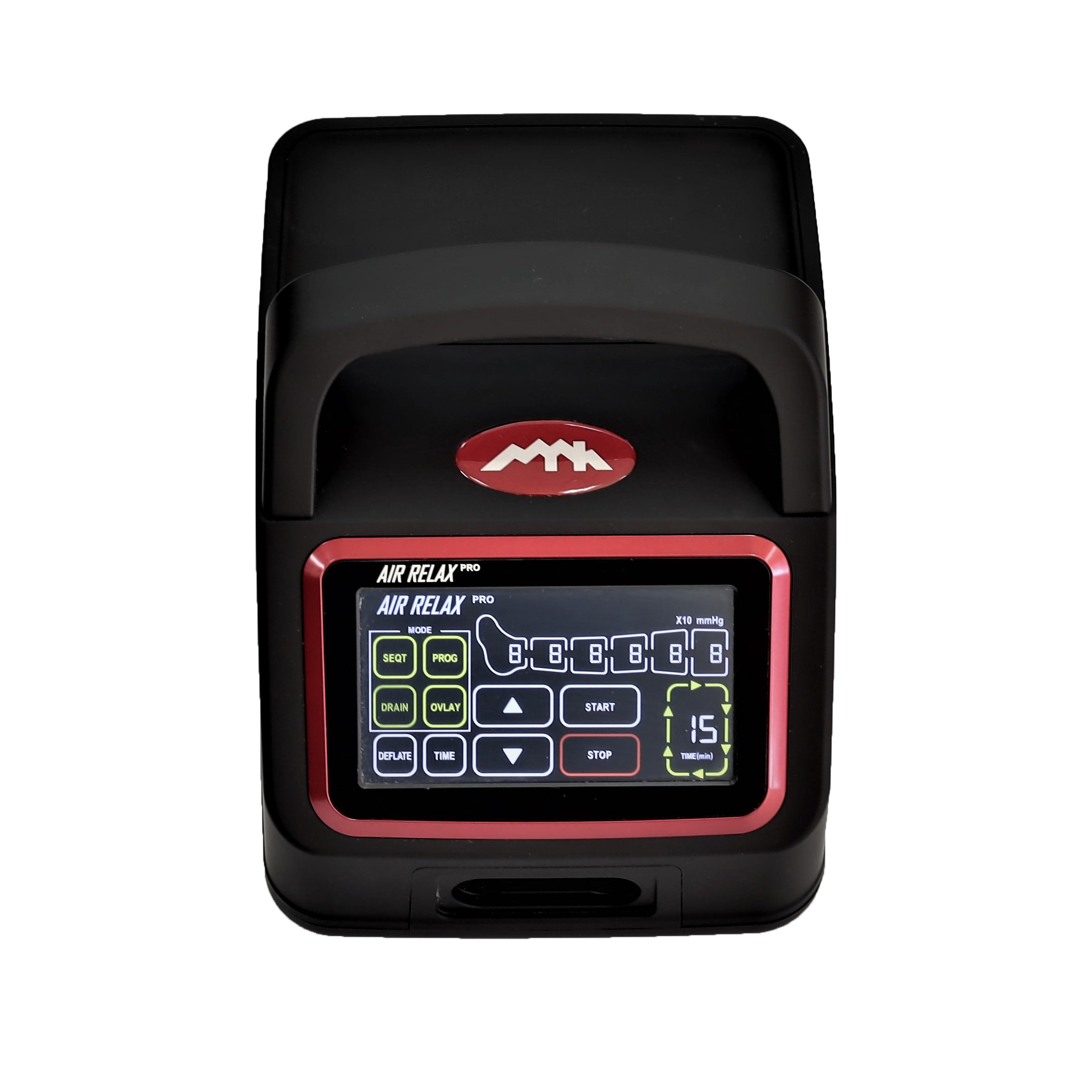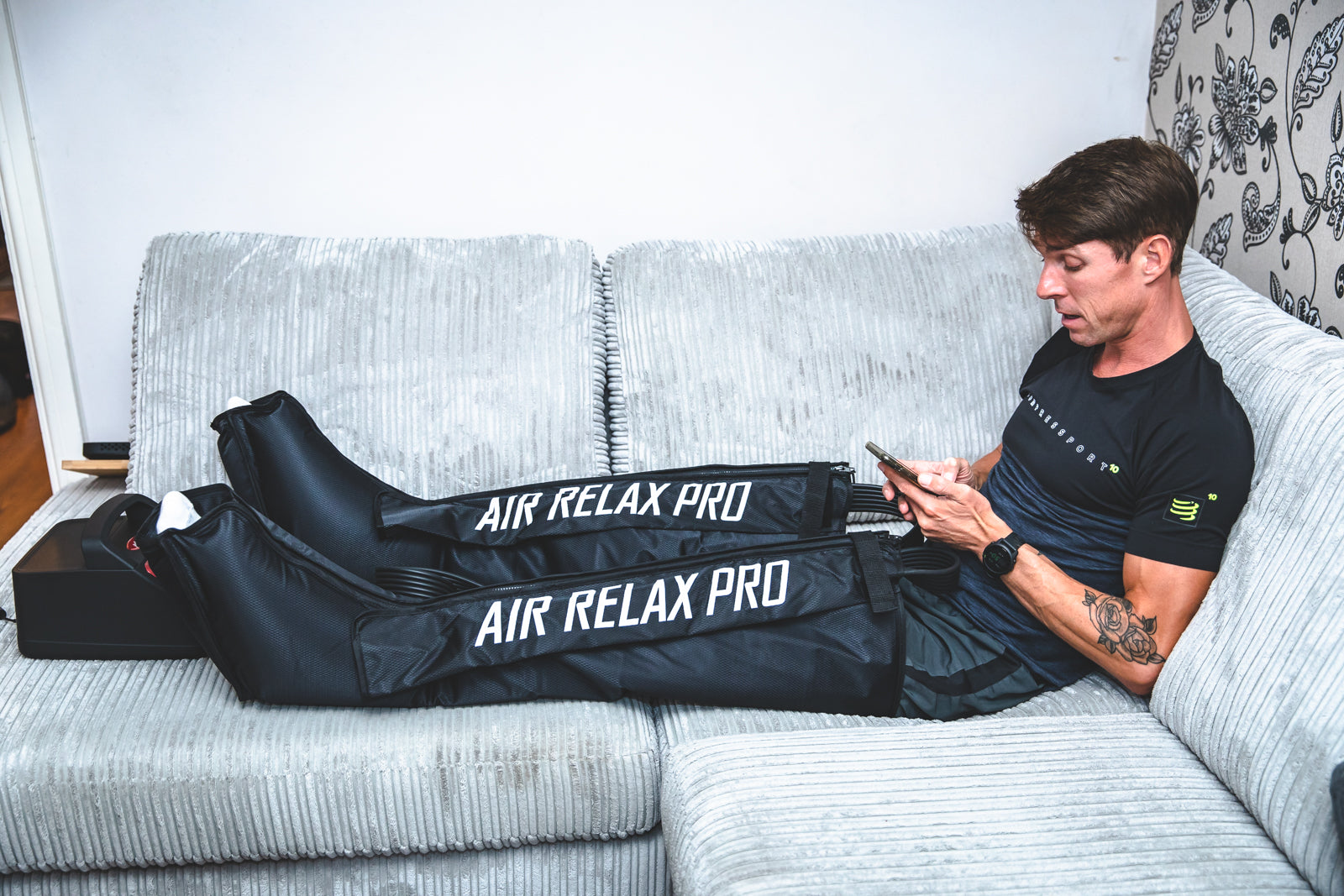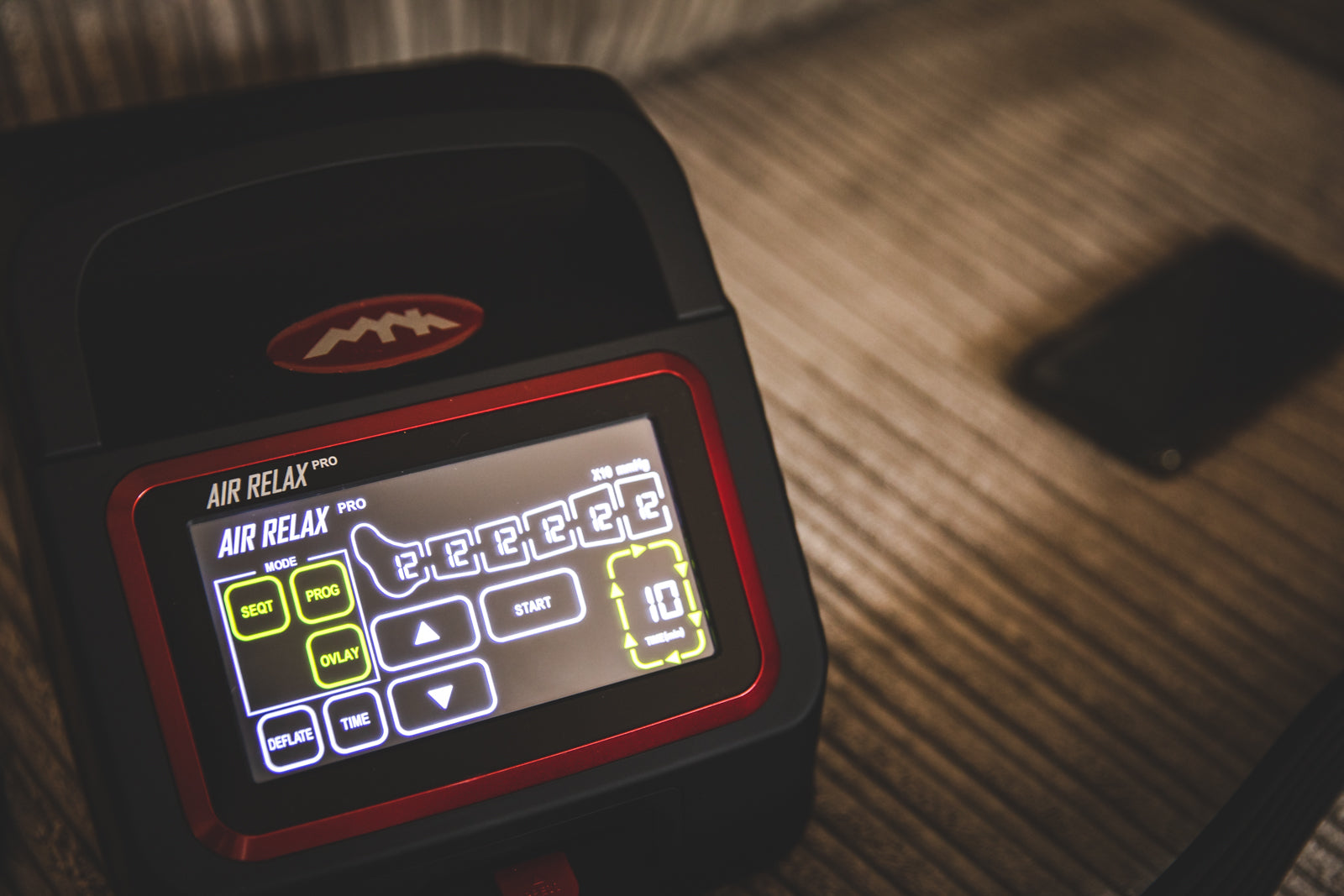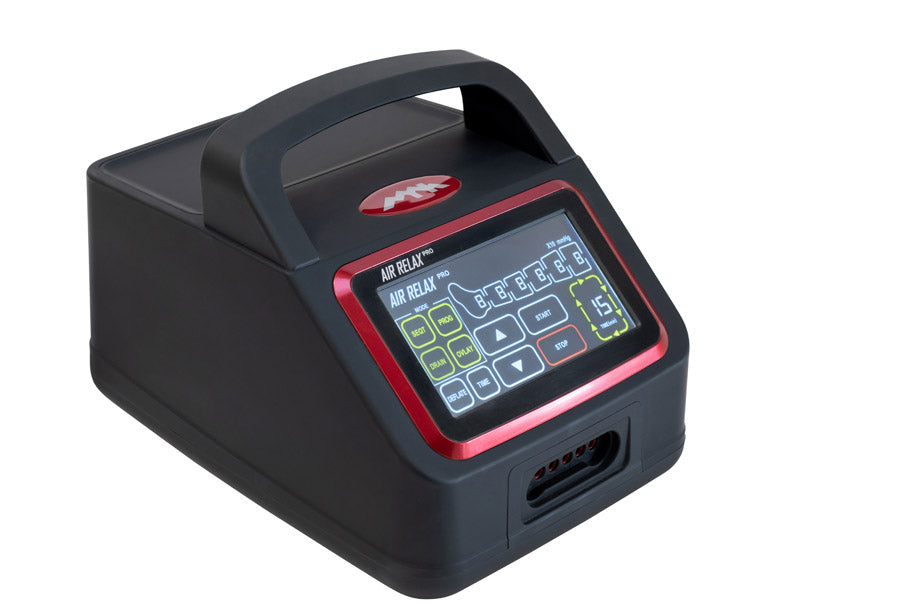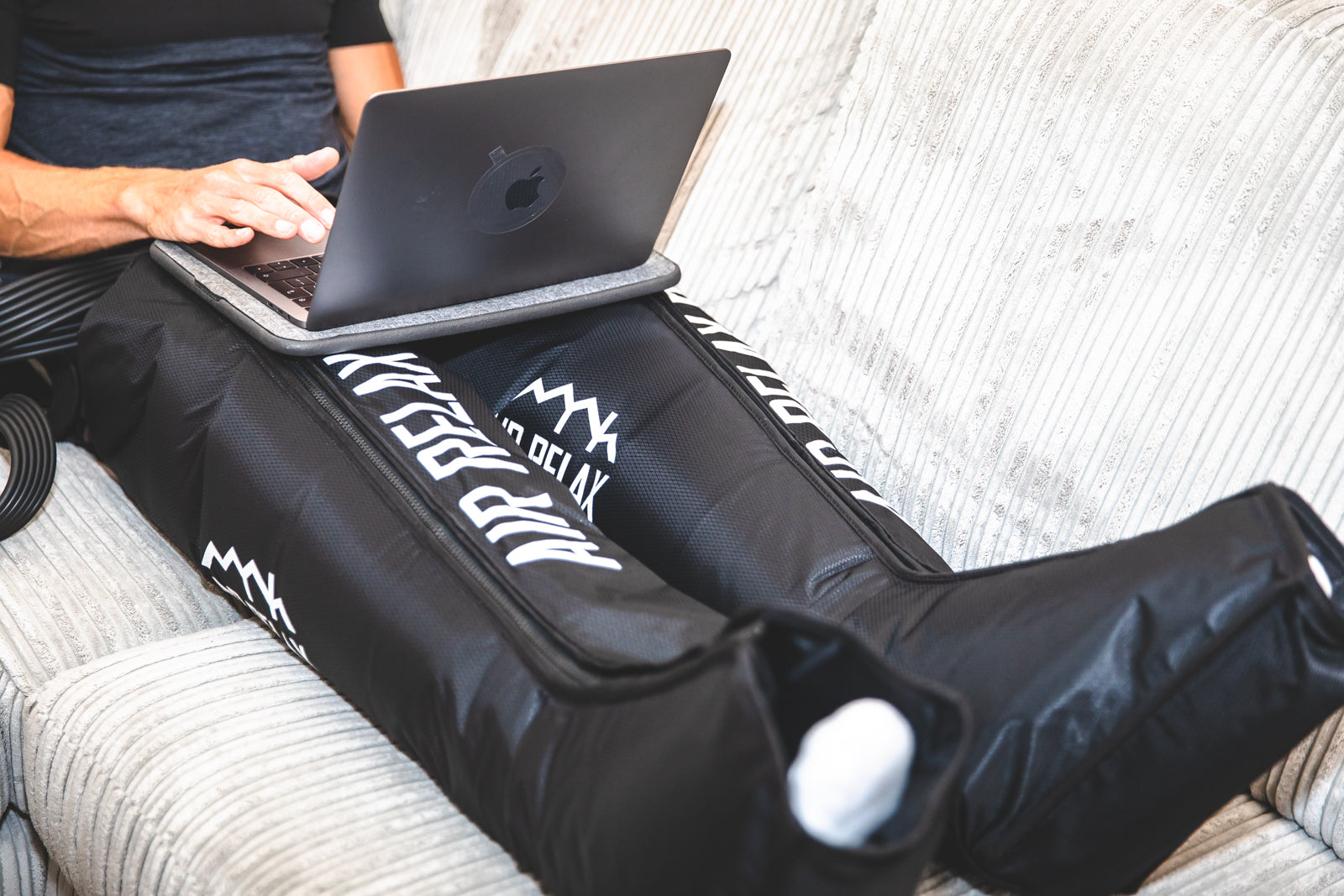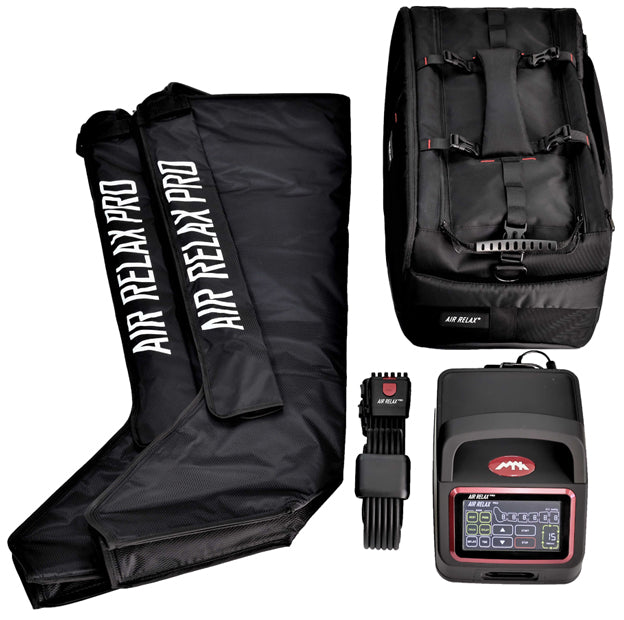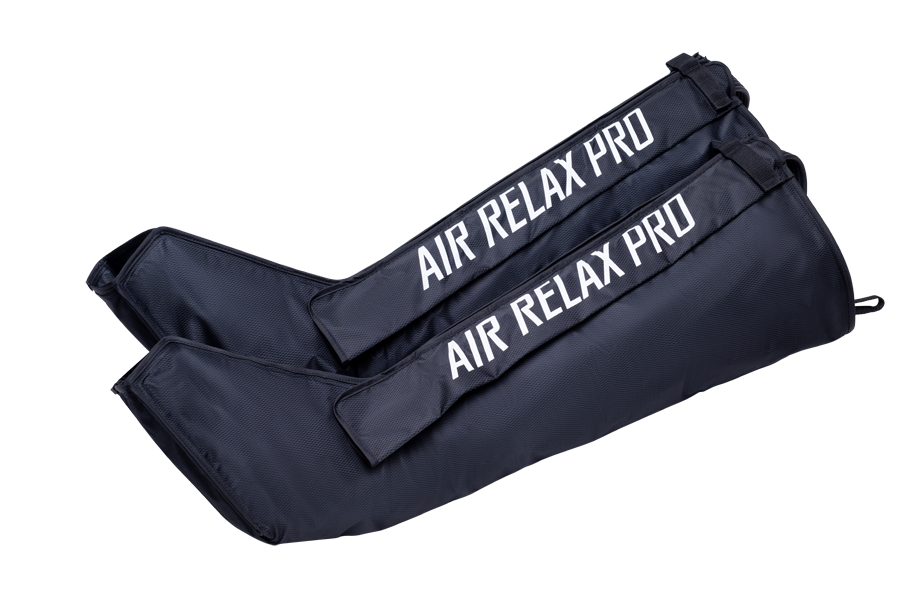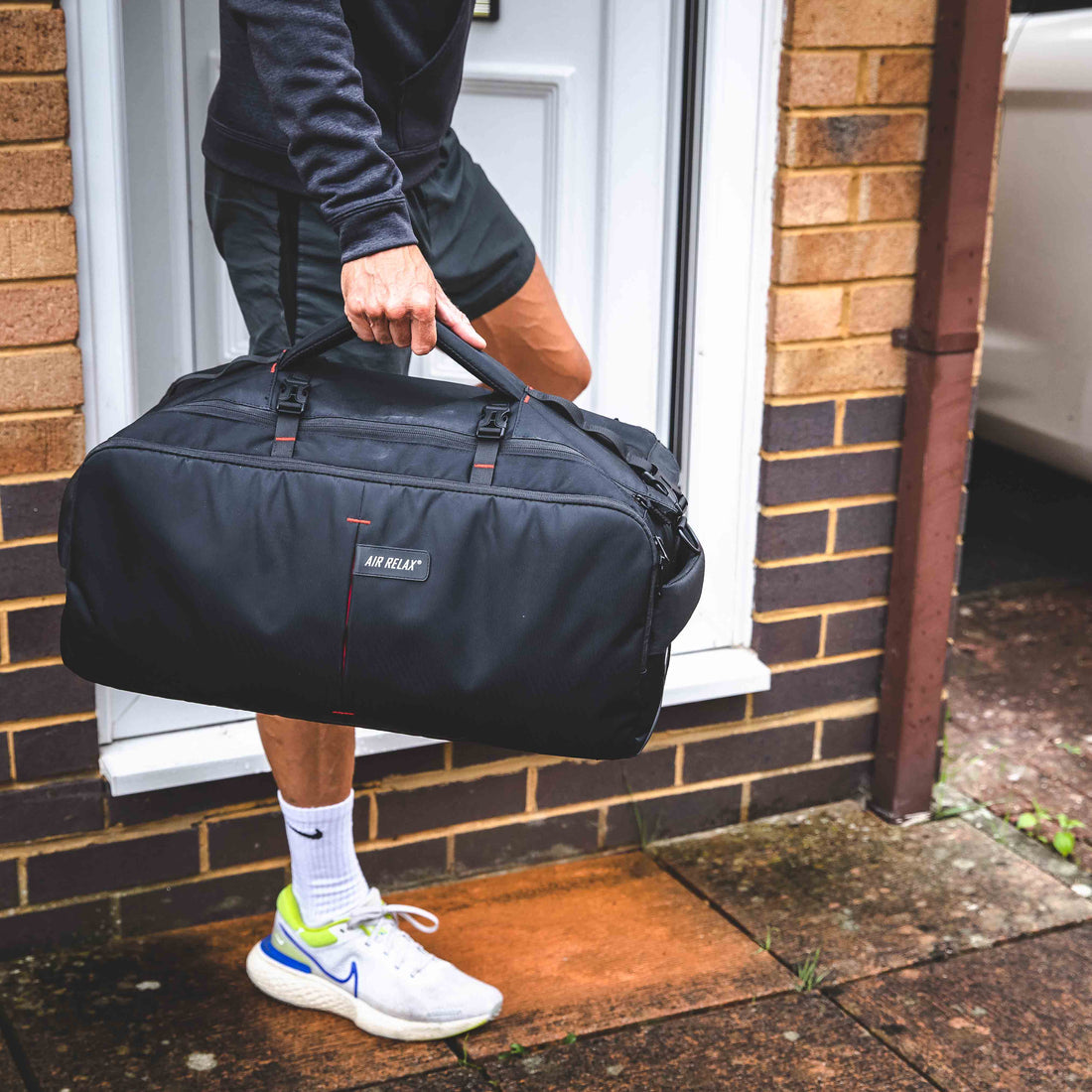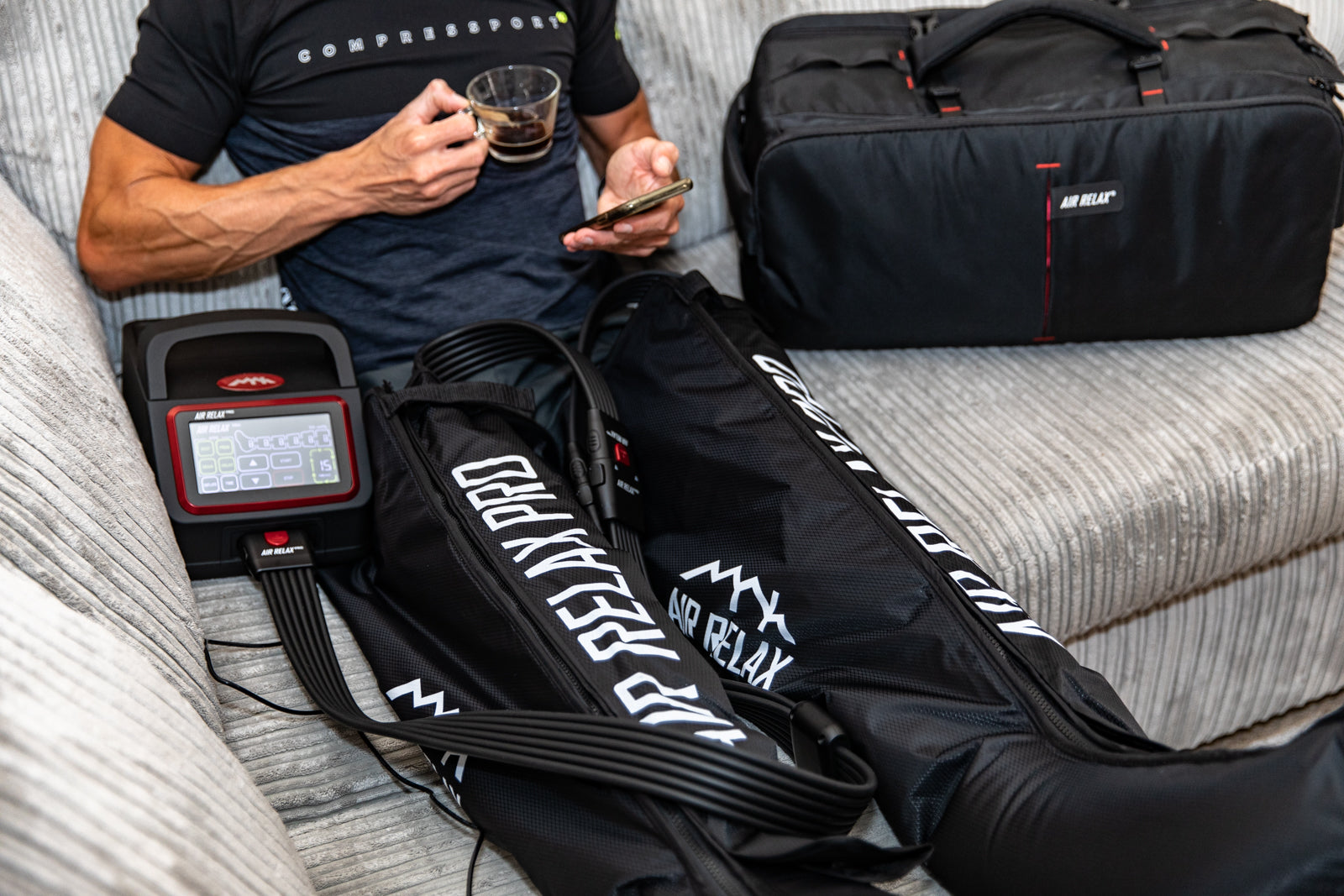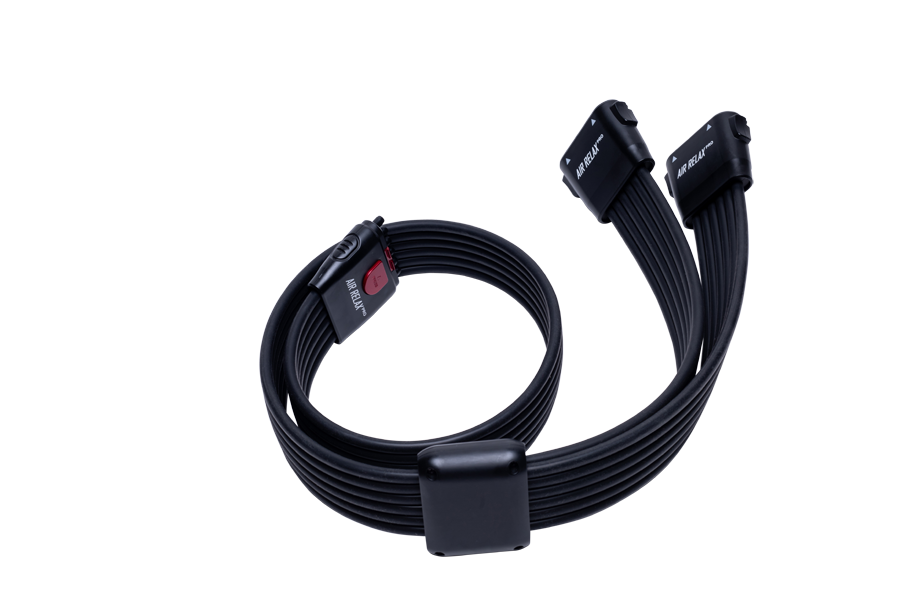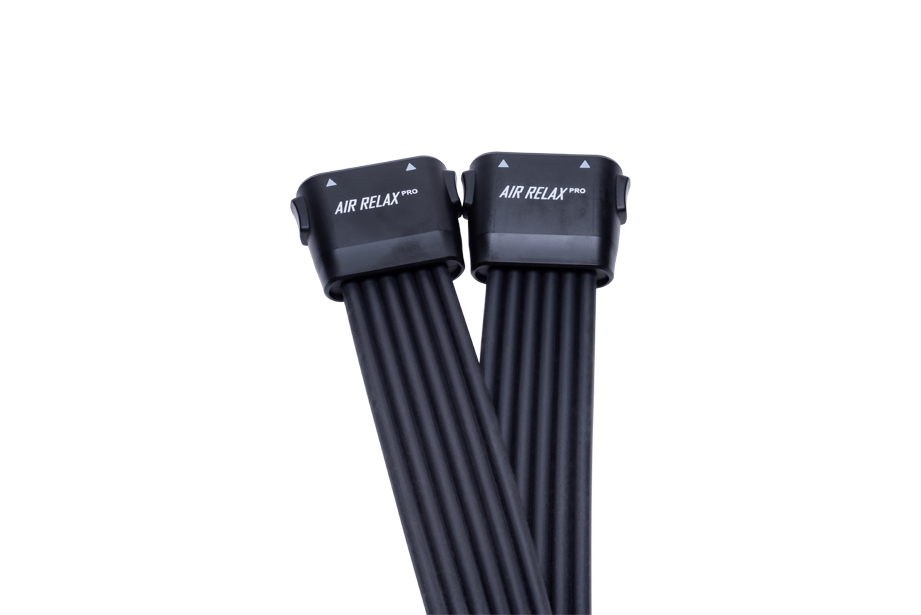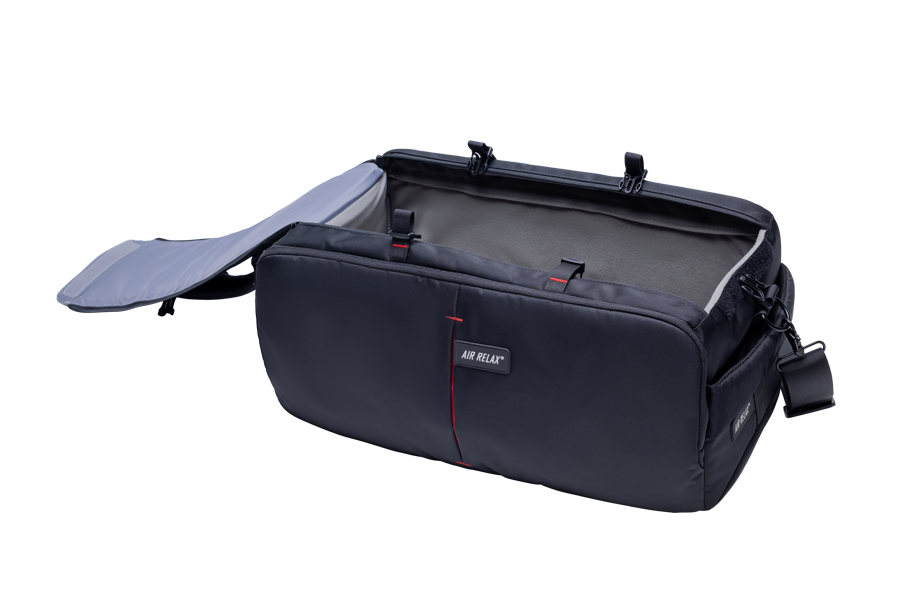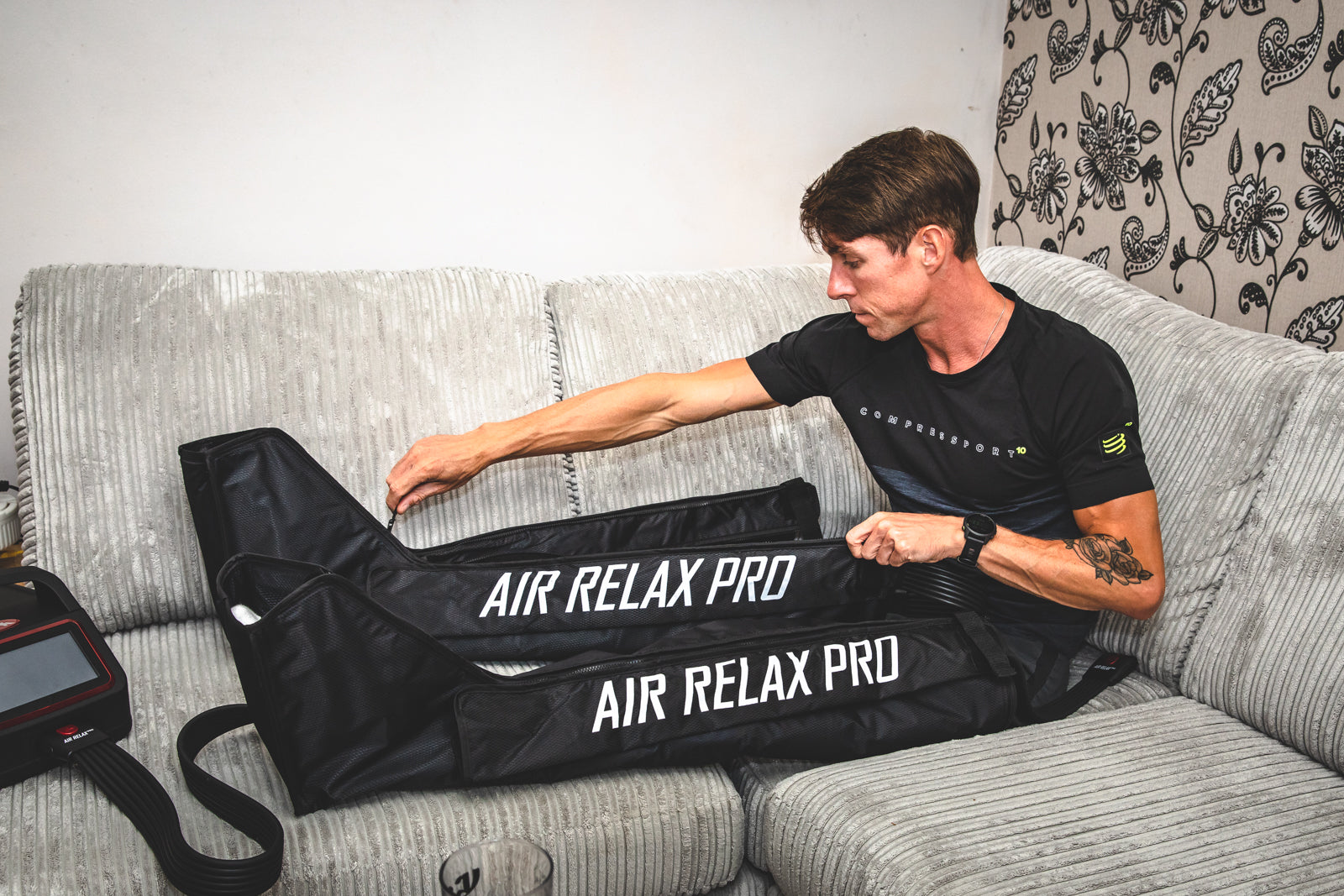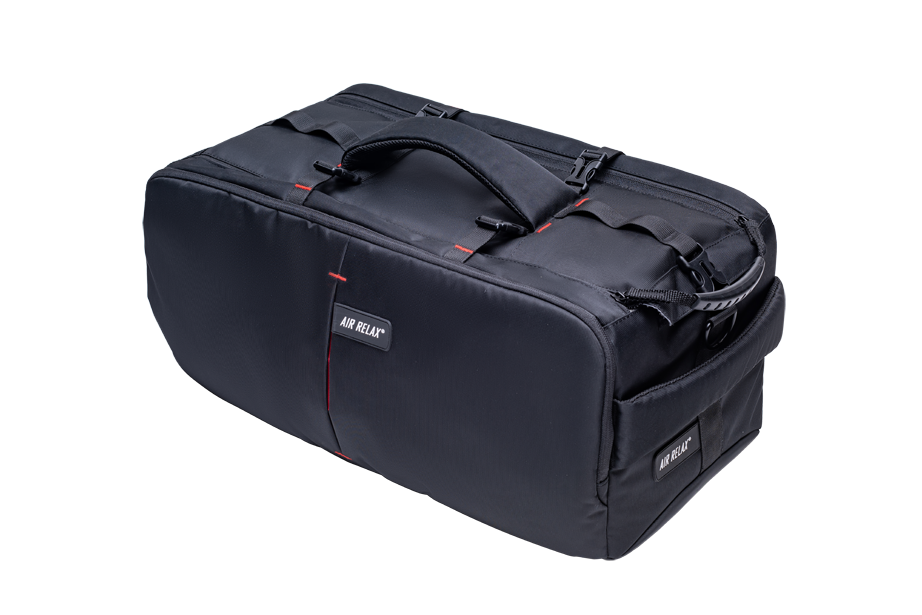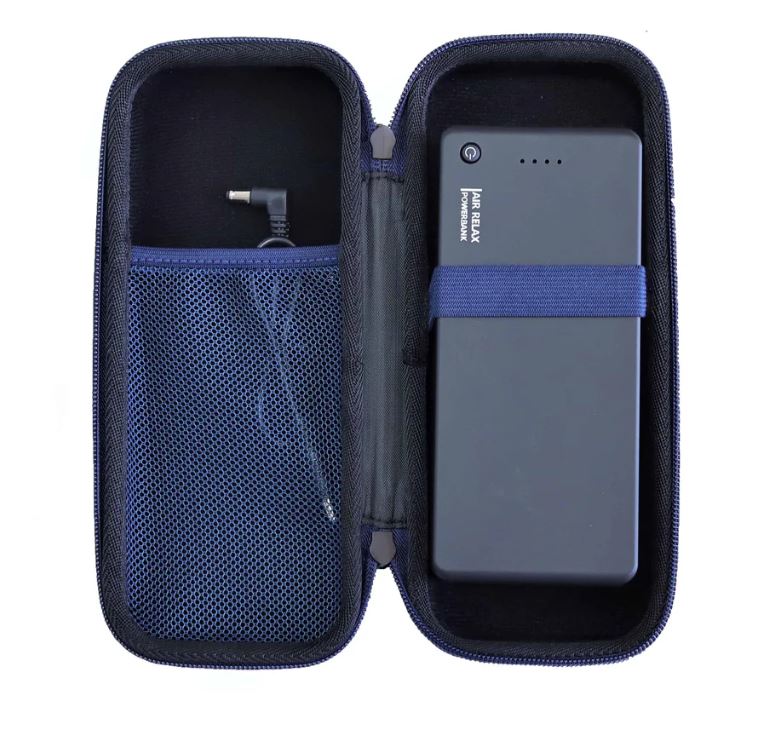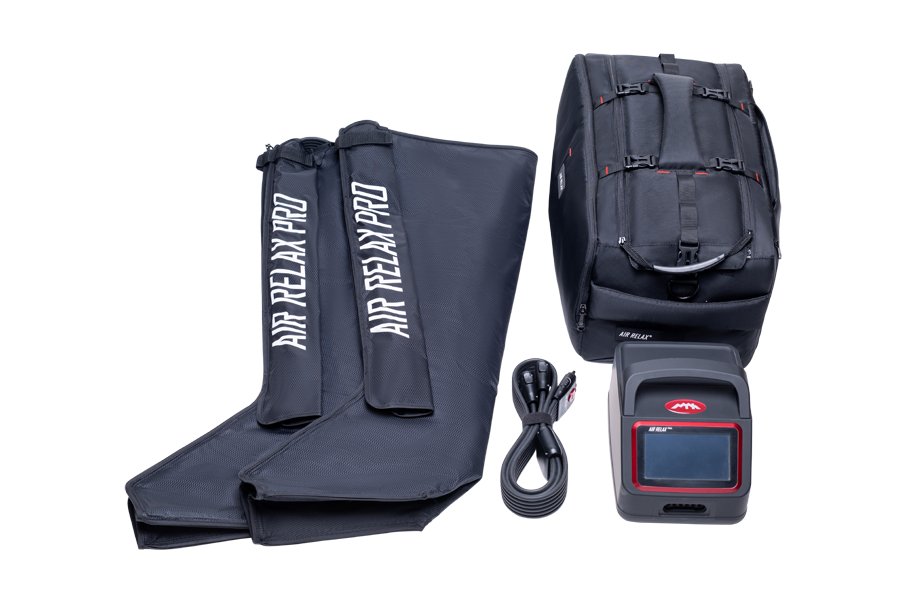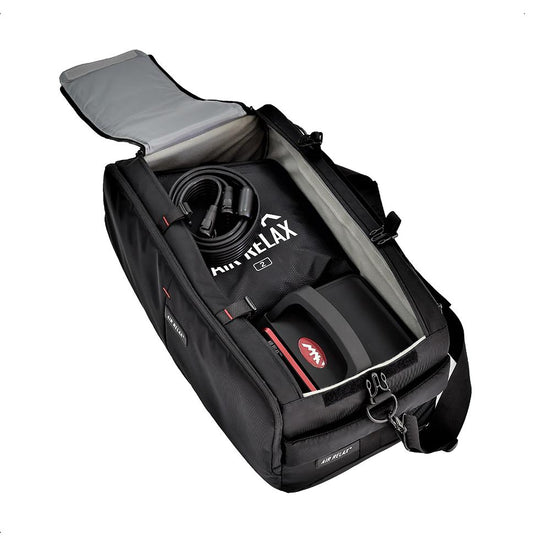 The PRO system is the most premium recovery system available on the market and has been designed with all the features one could require. An intuitive 5.5" touch screen gives control at your finger tips and show you all your options. The 6 triple layered chambers with built-in pressure calibration, 18 pressure levels and session timer from 5 to 95 minutes gives you all the options you need. Select from 4 predefined compression modes an customise them further by targeting or excluding a zone. When the session is finished, the auto deflate option makes it easy to take of the garment and store it safely in the high quality carry bag. You can also use the system remotely with the optional 5,000mAh/72Wh Samsung Battery Pack to recovery wherever, whenever you need. This is the ultimate recovery system!
Quads

Adductors

Hamstrings

Shines

Calves

Feet
EUROPEAN WIDE TRACKED DELIVERY

14 DAY MONEY BACK GUARANTEE

24 MONTH WARRANTY
Why you need the Air Relax PRO!
For those who want the most premium system on the market
All the functions and features required to put you in control
Optimal recovery to help you achieve outstanding results
High quality design, user friendly, convenient and comfortable
The ultimate recovery experience for athletes
Compression Modes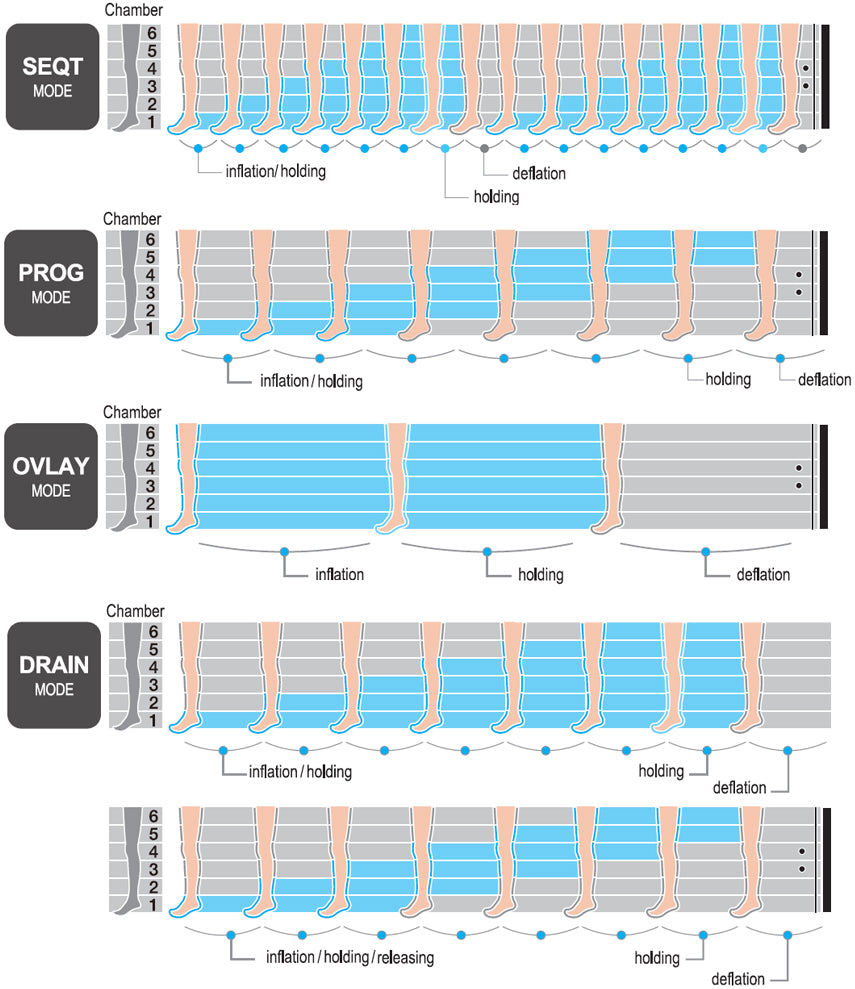 Choose and Customise Modes
The PRO system offers 4 different predefined compression programs for the user to choose from. The programs can be further tailored by excluding specific chambers to avoid compression of a body part or to specifically target a zone. In addition the user can choose from 18 pressure levels to customise their recovery experience and enhance their session.
The choice of program, pressure, duration, chamber selection depends on the individual's physiology, tolerance level, fitness, training schedule, training load and other factors. We recommend the user to begin at a low to medium pressure level and gradually progress as you become familiar with the system and the recovery results to influence your performance.
The compression modes each have their own benefit ranging from lymphatic drainage to massaging of the muscle tissue without compromising on the core benefits of improved blood circulation, reducing swelling and inflammation, improving range of motion and flexibility as well as reducing fatigue and risk of injury
Types of predefined modes:
Seqt:Sequential Mode
Prog:Progressive Mode
Drain:Drain Mode
Ovlay:Overlay Mode
For optimal results, we recommend the use of the system on a regular basis for a duration of 30-45 minutes and to integrate compression therapy recovery sessions as part of your training regime. Recovery is essential for performance and training progress and by incorporating the compression therapy session into the daily training routine, you are giving your body the recovery time and care necessary to help process the training load and intensity and help reduce fatigue and help avoid the risk of injury. It is important to note that recovery is a broad spectrum and entails many fascets, no signle method or technique is a substitute for rest, diet and sleep. The Air Relax recovery system is an ideal system to help optimise and achieve results in combination with the other good training practises. The convenient, easy to use recovery system make this a favourite tool for thousands of athletes.
PRODUCT SPECIFICATIONS
Voltage (AC Adapter) input:

100-240V, 50/60Hz

Battery Pack (optional):

14.4V, 5000mAh, 72Wh

Power consumption:

80 VA

Pressure Range:

40 - 170mmHg

Program cycle:

5-95 min

Compressor Size:

19.5x26.5x18.0cm

Compressor Weight:

2.2Kg

Noise:

48dB(A)

Screen:

5.5" Touch Display

Chambers/Boot:

6 Chambers

In the Box:

Compressor Unit, Pair of Leg Cuffs/ Boots, Pair of Shorts A/C Adapter, Hose Bundle, Carry Bag and Manual(Eng)